Import from Excel is now here! With just a simple upload you can turn your Excel spreadsheets into a beautiful board in just a few steps. 
Step 1
Click on your avatar located on the upper right corner of your screen and select "integrations".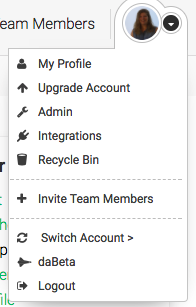 Step 2
Click "Import" under Excel
A pop will appear to upload your Excel sheet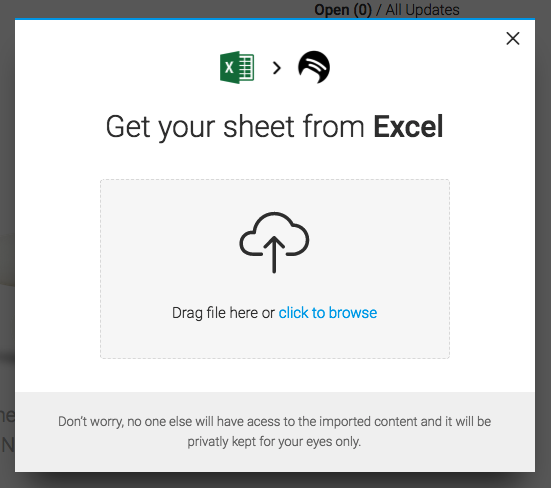 Either drag or browse for the Excel sheet you'd like to import
Select "Create Board" if the excel is created exactly as you wish the board to look or "Adjust your Excel" to manually control the board layout.
Step 3
If you selected "Adjust your excel" follow the below:
Follow the steps provided, starting with choosing your Headers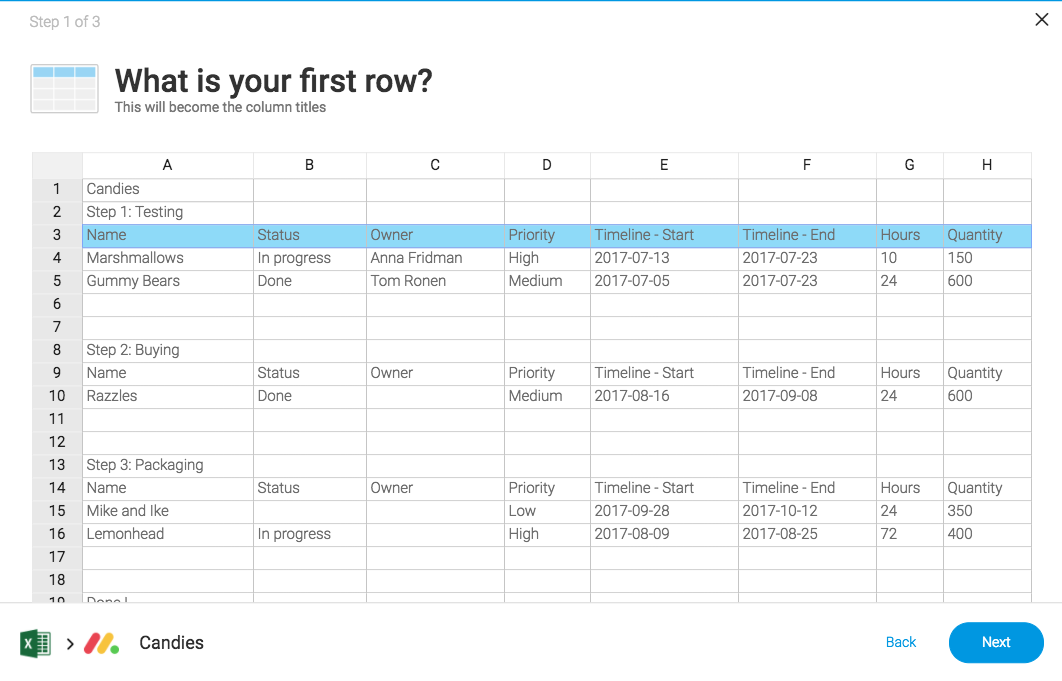 Select the column you'd like to be the First column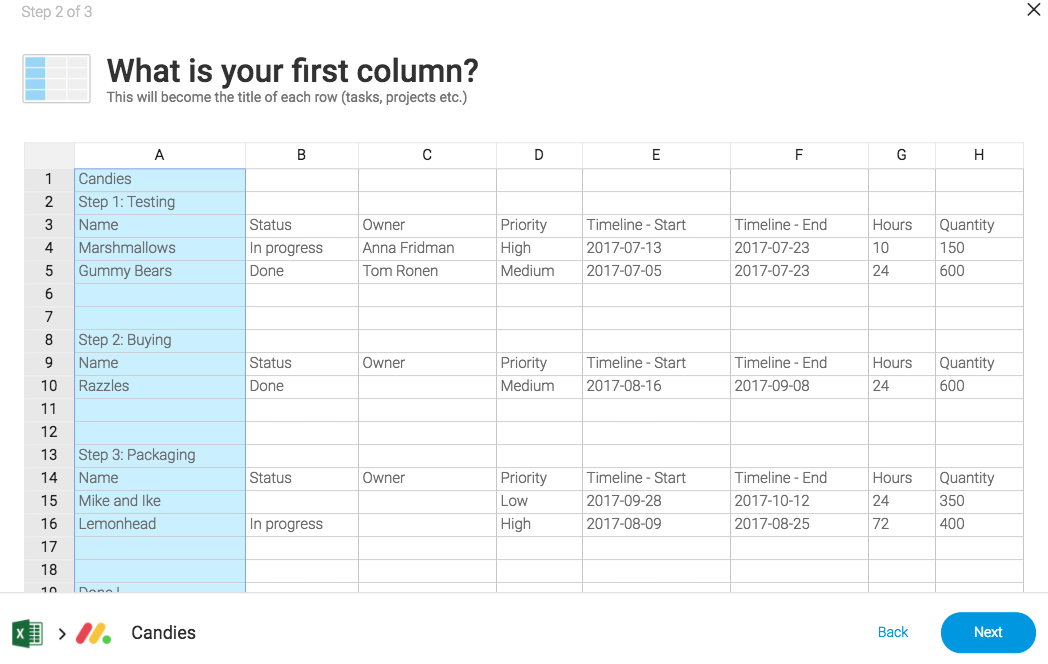 Select your column types. The System will suggest column types for you, you can manually change this by clicking the drop down menu.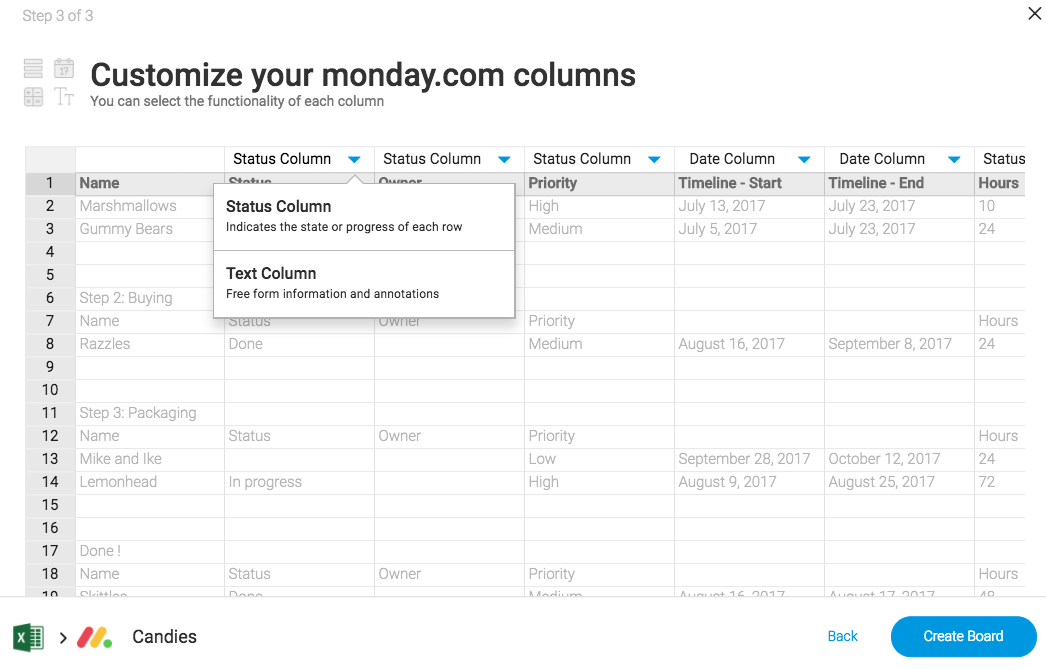 Select "Create Board" and you have your new board! 
**Note: When selecting the Header and First column everything to the left and above the selections will not be included in your board.  
You can also export from Excel. Click right here to know how.  
To learn more about internal integrations, feel free to check out this article. 
if you have any further questions, don't hesitate to reach out to our customer success team right here. We are avaialble 24/7!