Receiving notifications on your phone is a great way to stay on top of everything wherever you are. This article will cover how to turn on your notifications and where to find them on your app.👇
Customize your notifications
Currently you can only customize your notifications through the web or desktop version of monday.com. If you would like to learn more about it, check out this article.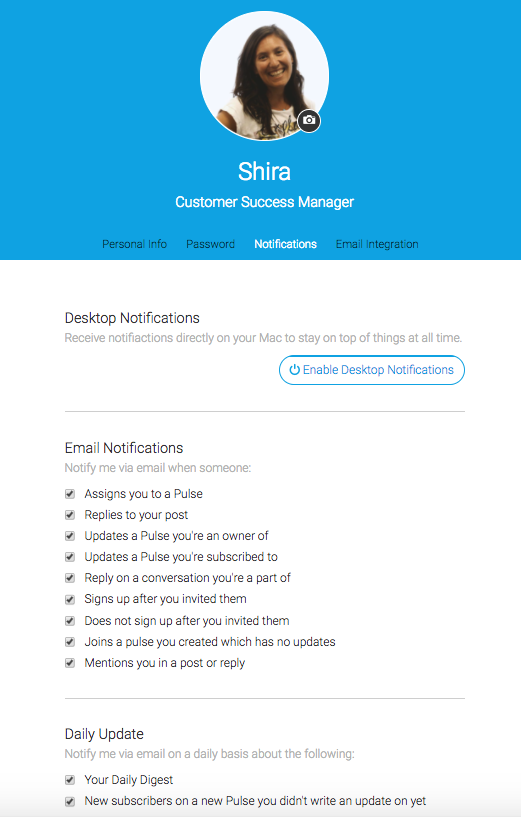 Turn your notifications on
To receive notifications from your monday app on your iOS device, follow these few easy steps:
Step 1
Step 2
Once on your contact list, click on your avatar located on the upper right of your screen as below: 
Step 3
Once on your profile, ensure that the push notifications button is turned green as below: 
And you are all set!
If you have any additional questions please don't hesitate to reach out to our customer success team right here.