Creating an integration allows you to connect two apps so they can work together. Every time an action will happen in one app, it will trigger another action in the other app.
Thanks to Zapier, you can now create integrations without coding or relying on developers ! This article explains you how to create a Zapier integration step by step.
Step 1: Pick the app you want to integrate with monday.com
For this example, let's say we would like to integrate monday.com with Zendesk, the software we are using to answer your tickets.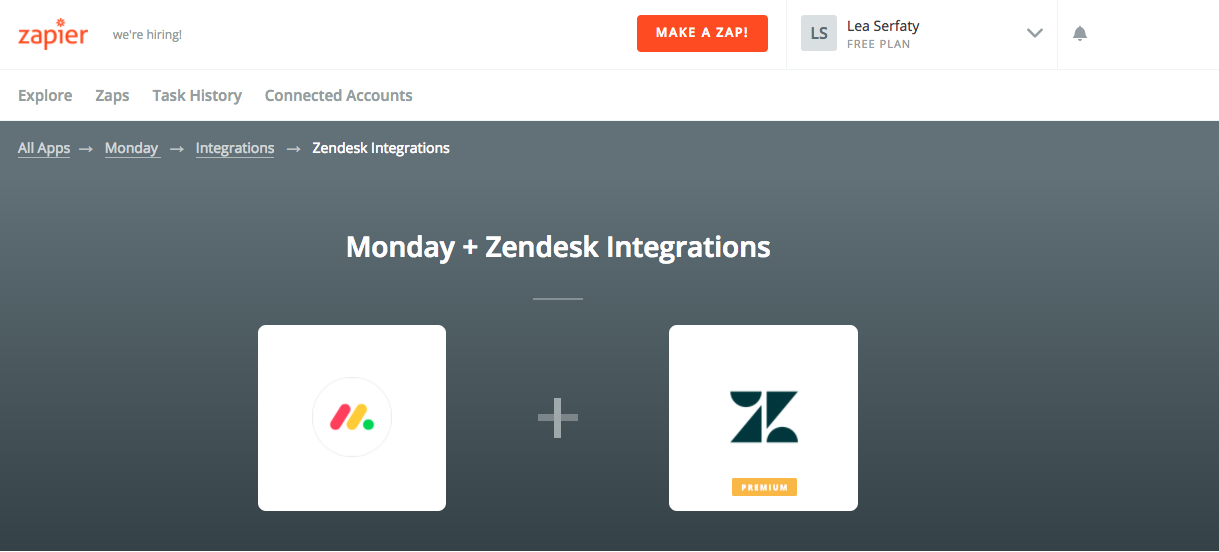 Step 2: Create your Zap
A Zap is an automated workflow between your apps. To create a Zap, you need to pick an action and a trigger. 
In our example, I would like that each time I receive a new ticket on Zendesk, this will automatically create a new pulse in my board. 
I am selecting the trigger "new ticket" and the action "create new pulse" as below: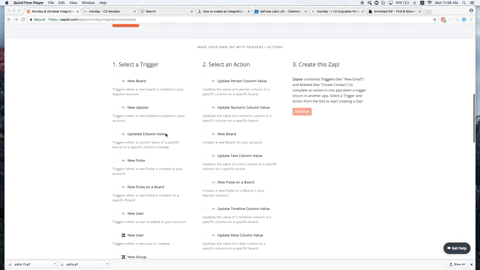 Step 3: Edit your trigger
Once you have created your Zap, you need to edit it. 
You can rename it like I did below: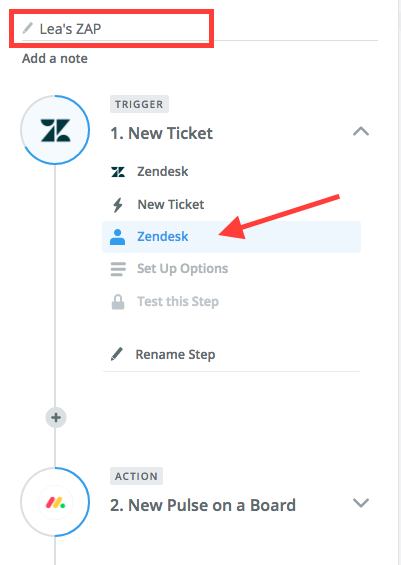 You then need to connect your accounts. In my case, I will start by entering my Zendesk account details and then will enter the details of my monday.com account.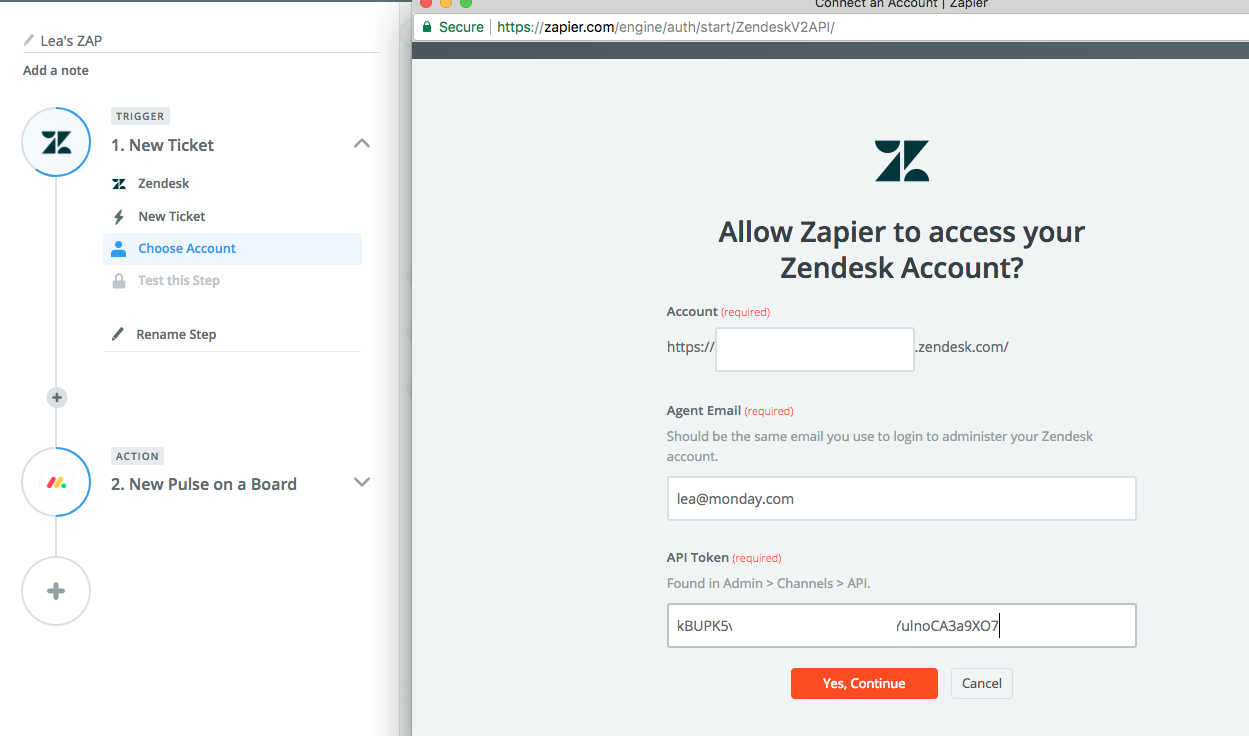 You also will be asked to provide your API token. Don't you worry! It is super easy to find on your monday account. Click on the admin section and then select API. You just need to copy the company or private API token from API V1 into Zapier. To see the difference between company API and private API, click right here. 
Step 4: Edit your action
Since I want a new pulse to be created every time there is a new ticket, I will have to fill the exact details of my board and how will my pulse appear on my board.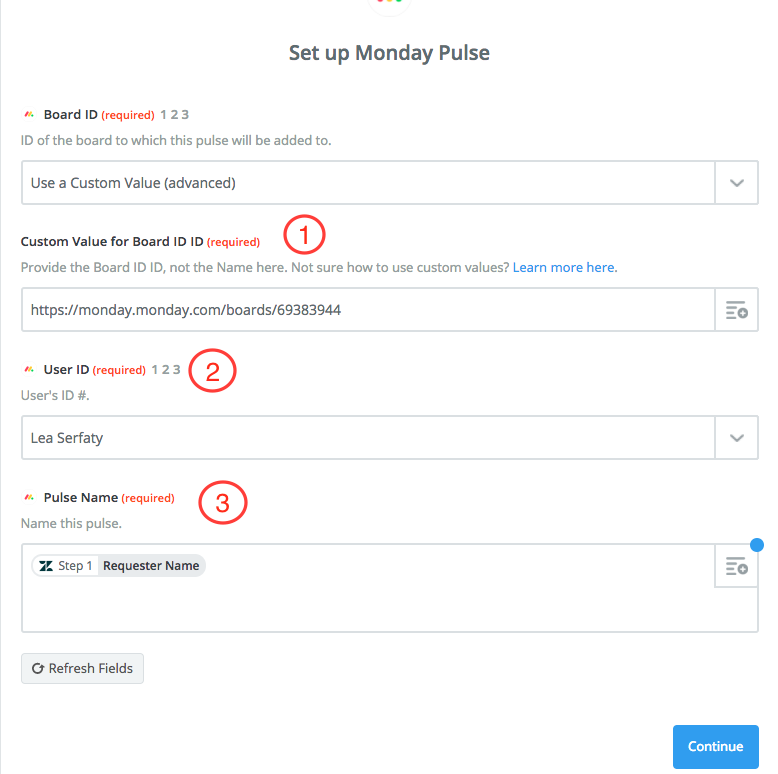 1. Put your board ID (which is the URL of your board that you will find at the top search bar). 
2. Add your monday.com details
3. Customize the way your pulse will appear. In my case, I want the title of the pulse to be the name of the client sending the ticket.
Step 5: Test your Zap and turn it on 
Once you've finished, run a quick test to verify everything is connected properly.
You should get the message "test was successful"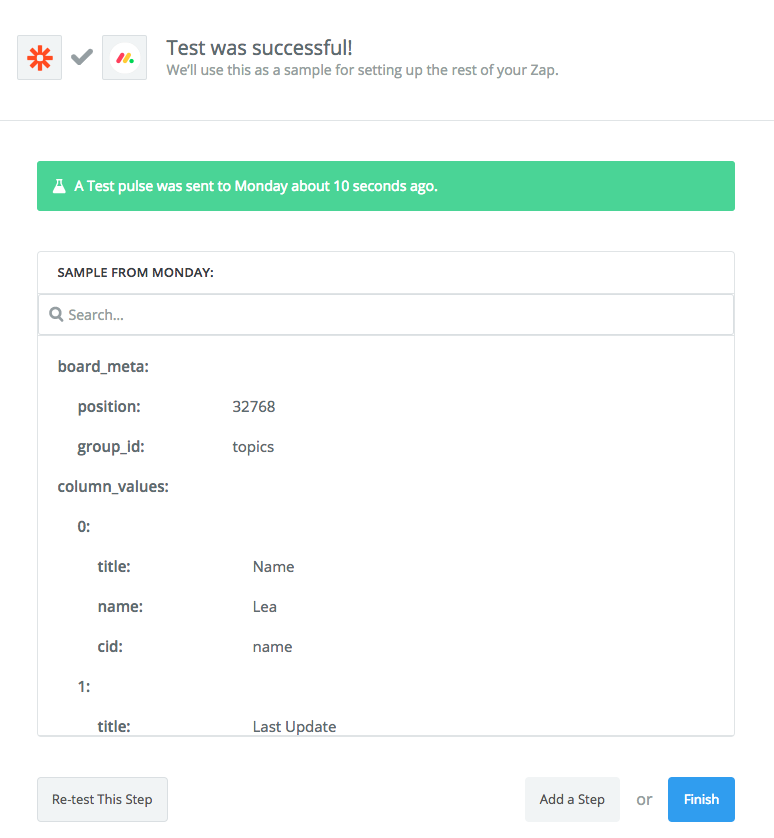 You can then turn your Zap on to activate it and you are done !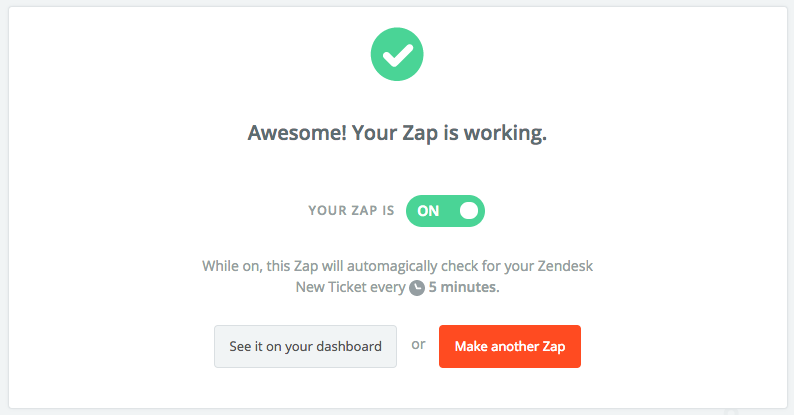 More assistance

 
If you need help building custom integrations, we also have an option for paid assistance through our network of certified monday.com partners. If you're interested, please fill out this form and someone will be in touch shortly! 
If you have any questions about this or anything else in this article, feel free to reach out to us at customer success at [email protected]