Adding a pulse on our mobile app is as easy as 1-2-3!
First locate your board that you want to add a pulse on.
Once in the board, simply tap on the white area that says create a new pulse-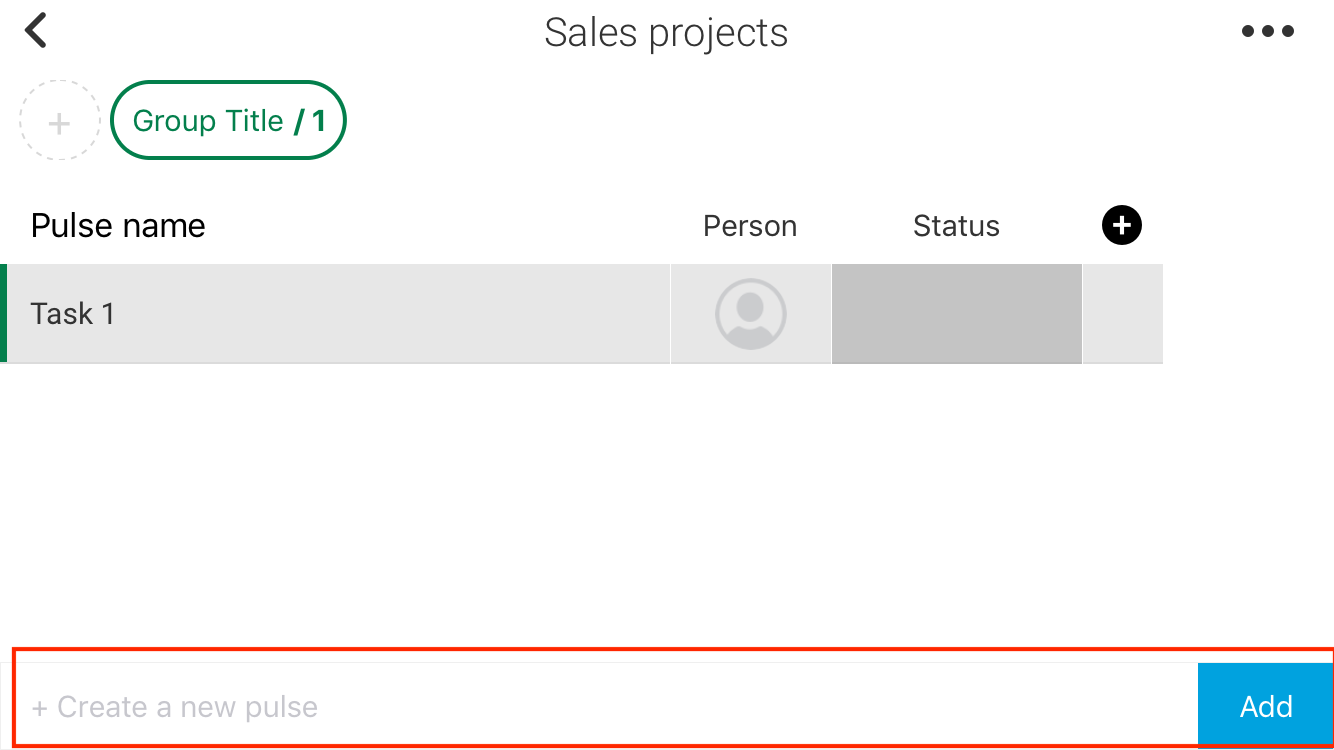 Next, type in a name for the pulse and click on Add-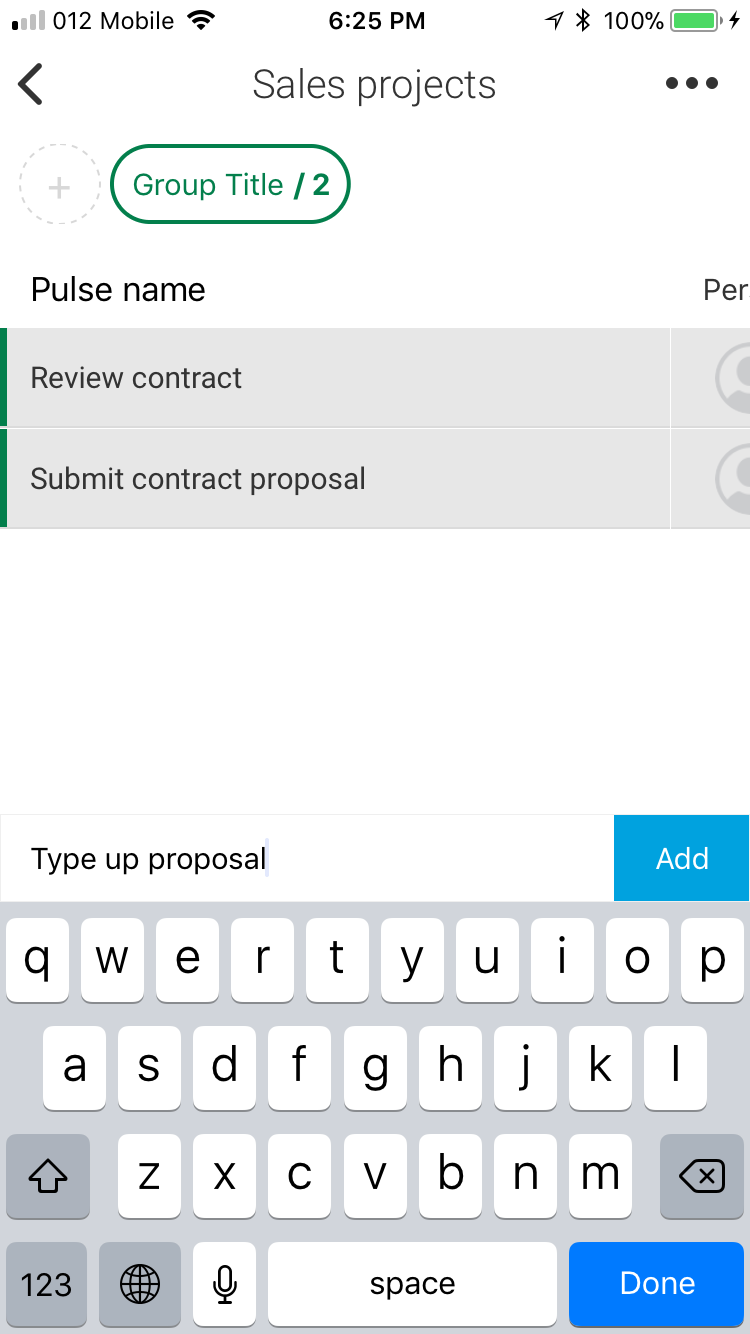 Congrats! You just added a pulse!
If you have any further questions, feel free to reach out to Customer Success at support@monday.com. We are here 24/7 to help.