Looking to add a due date to your tasks? Or a start date? Or just any date…
We brought you the date column just for this :)
To add it, click on the + button on the far right of your board and select "date"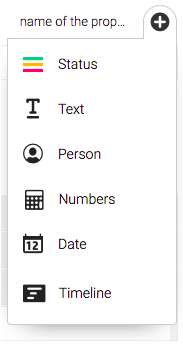 Once added, click inside the column and a calendar will appear.
You can then manually pick the date for each task. You can also change the year easily by clicking on it as below:
You can synchronize each date with your calendar by using the "sync calendar" function at the bottom of your calendar. For more details about calendar integration click right here.
If you have any further questions about the date column, please feel free to reach out our customer success team right here.
We are here 24/7 and we would be happy to assist :)