Checklist has launched and we couldn't be more excited!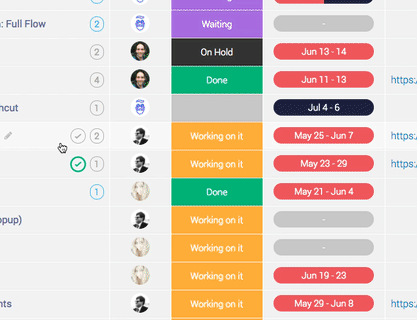 To create a Checklist, follow the steps below:
Open the pulse's "Update" section by clicking on the pulse title
Click into the text field
Select the "checked icon" to the right of the text tool bar
Start adding to your Checklist! 
To mark your Checklist item's as complete:
Click the circle to the left of the list item, this will check the circle and mark it green for complete. It will also cross the list item off as well. 
You can easily edit the Checklist at anytime by clicking the drop down arrow at the top right of the update and select "Edit update". 
Check it out in action here:
**Learn more about why, "Checklists are Great, but Subtasks Will Kill Your Productivity" here