Sorting your items is a really easy way to keep yourself organized.  It helps you understand what you have to do in order to get your tasks done. You are able to sort your items in two different ways.
First way
Manually drag and drop items into the order you want them to be in: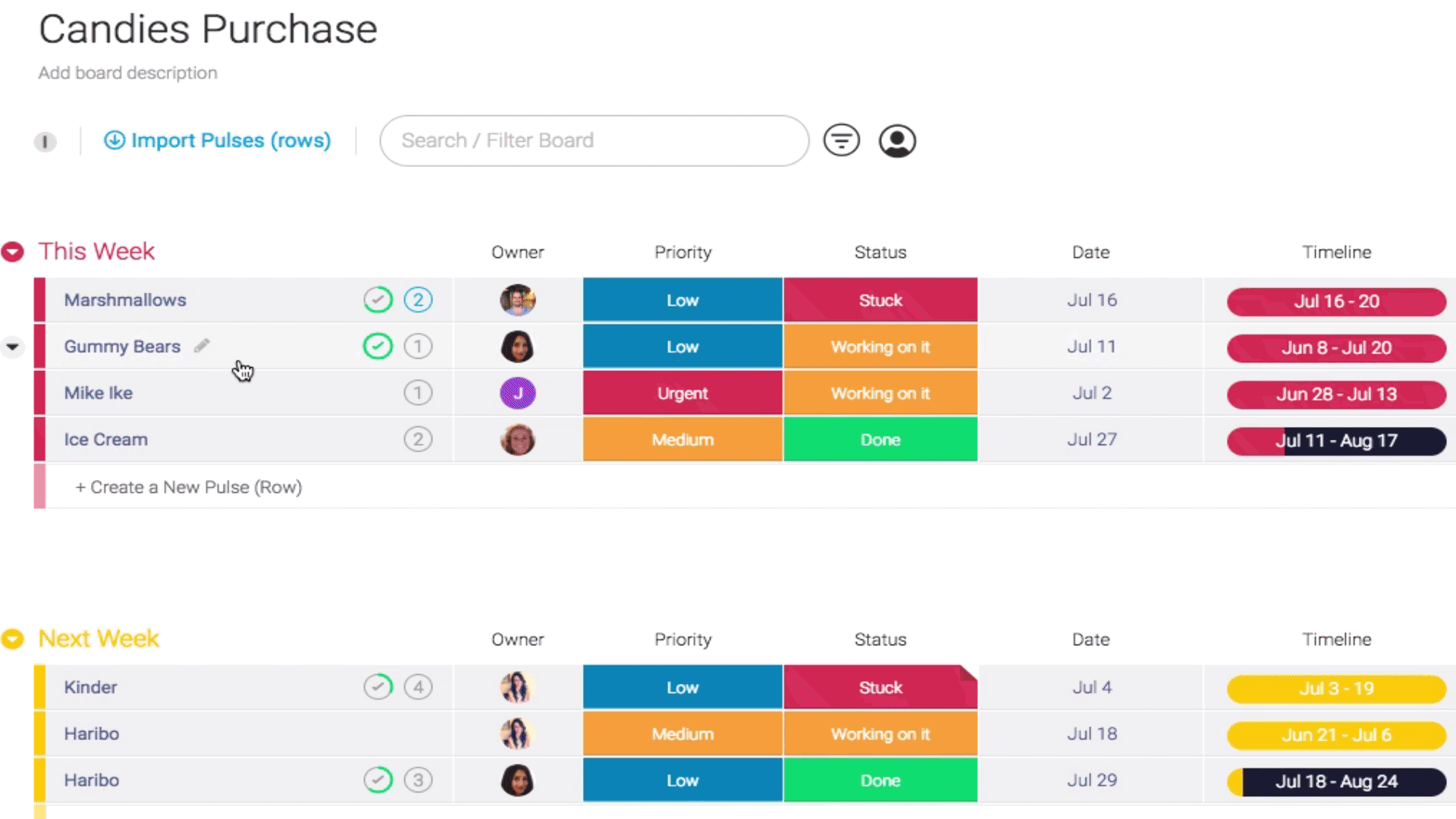 Second way
You can also use the sorting option found above each column in each group of items. Clicking on the sort button once will sort your items one way. Clicking it again will sort them the opposite way.
 Tip:
 You can also sort multiple columns at once! Check out
this article
to learn more.

Once you have sorted a column, if you want the sort to save, you can click on the tick button to the left of the sort button. You will see a pop up which will ask you if you want to save the sort for just the specific group you sorted or for the entire board.

 Tip:
 You can now create a new item from any row thanks to the spreadsheet capabilities. Just right click and select "add new item above or below."
If you have any questions feel free to reach out to our customer success team at [email protected]. We are here for you 24/7 :)