Currently, we have just a couple of keyboard shortcuts, but we are looking to add more in the future 😊 Here's what he have so far:
Enter an update
If you'd like to save an update you have written in the Updates Feed, press Command + Enter and your update will be submitted.
Close the Updates Feed
When your Updates Feed is open, you can close it using by pressing Esc.
Exit fullscreen mode
When you have a board in full screen mode, you can exit by pressing Esc.
Search Boards
Search Boards with BoltSwitch: Command + B on a Mac (Ctrl + B on a PC) opens our amazing BoltSwitch search so you can find any board you need and switch over to it with lightning speed!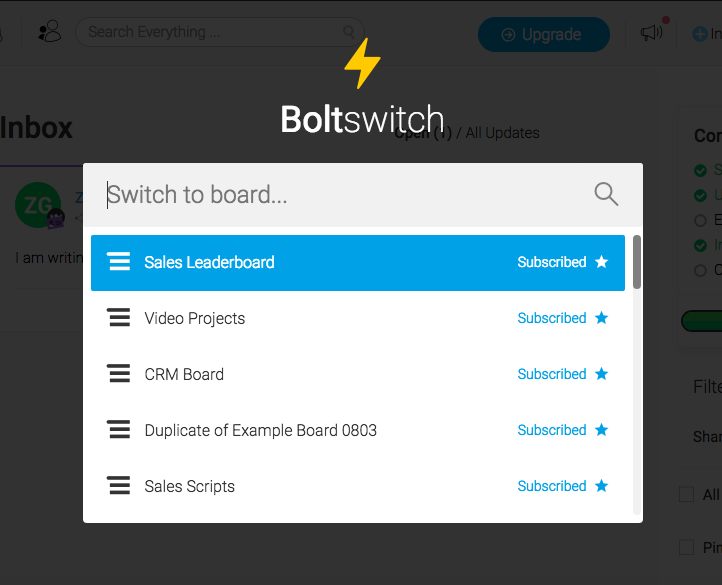 Select multiple pulses
Hold Command (Ctrl on a PC) while clicking on a pulse to build a list of pulses to move, archive, or delete all at once! You can click here to learn more about using batch actions.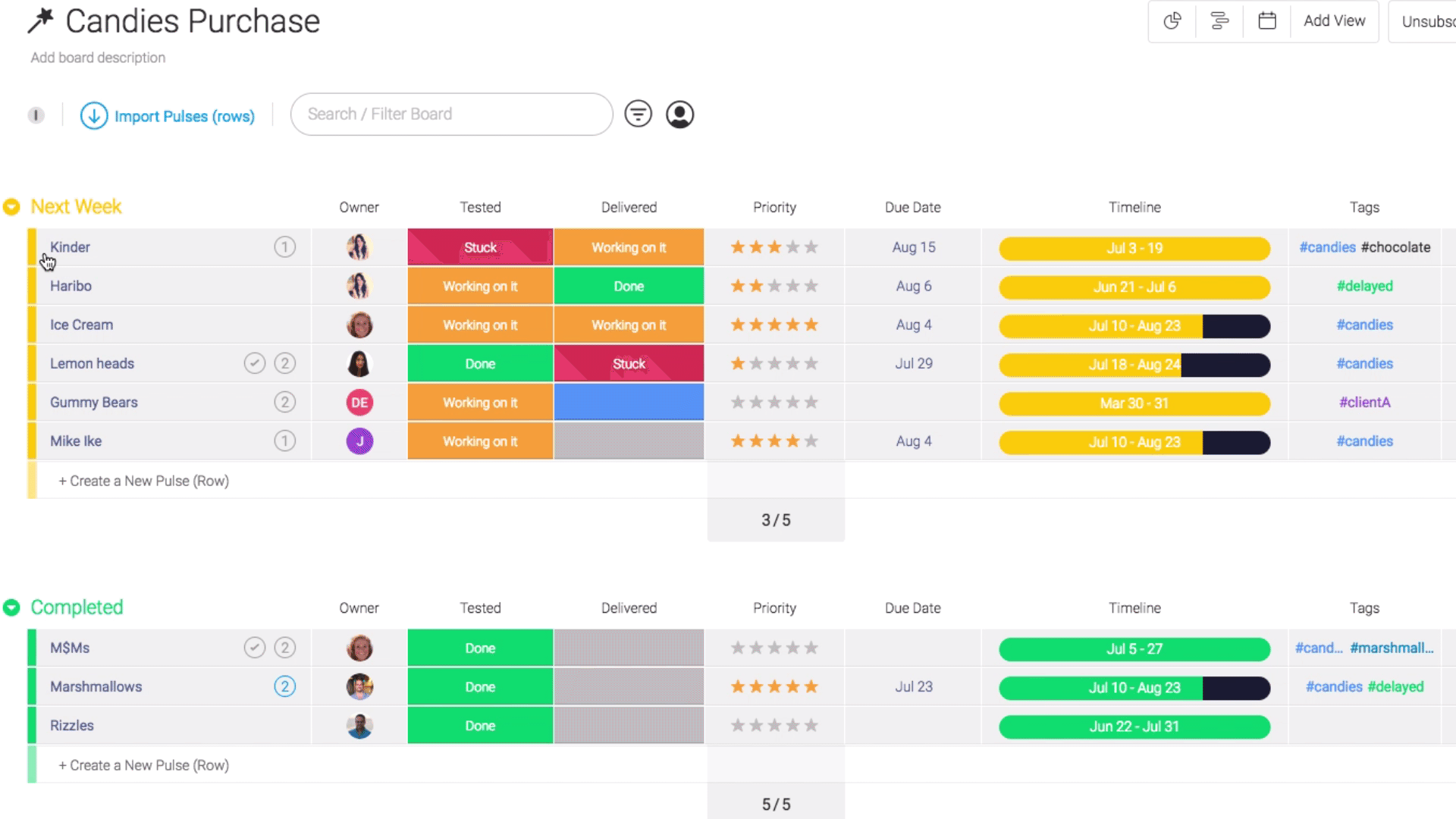 If you have any questions further questions, please feel free to reach out to our customer success team at support@monday.com. We are available 24/7 and happy to assist.