Moving a group from one board to another board can be done in two easy steps. 
Step 1
Click on the arrow that will appear next to the title of the group of pulses.

Choose the option - Move Group to Board.
Step 2
Select the board you would like to move your group to. 

Press enter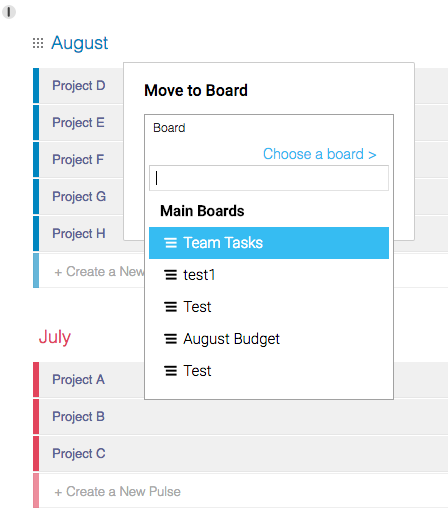 Make sure the columns of your group are matching the columns the board you want to move it to! You will receive the following message:
If your columns are not matching, they will be lost during the moving process. 
You can also move several pulses from your group at once to a different board by using the batch actions. 
If you have any further questions, please don't hesitate to reach out to our customer success team at [email protected]. We'd be happy to help!