There are 3 ways to add a link in a pulse:
1. Use the 'Link' column 
Yes, you now have the option to add a 'Link' column from the Column Center, to add your links into the board itself.
To do this, click on the + sign to the right of any group of pulses and select 'Column Center'.
The Column Center will open:
Scroll down to the 'Link' option and click on "Add to board" to add it to your board.
Click inside each cell in the 'Link' column and you will see the following popup:
Type the link you want to link to, in the box under the title "Web address".
Then, type the text you would like to display in the hyperlink itself in the box under the title "Text to display".
According to the example above, your link should appear hyperlinked like this inside the board:
2. Use a Text column to display the link inside the board
If you don't want to hyperlink in the board but to show the link itself, you can add a text column to your board. Then, add or copy the link into each pulse.
3. Add a link into an Update to a pulse:
To add within an Update: 
Click inside any pulse
Click inside the updates box 
Click on the hyperlink button 
You will see this box: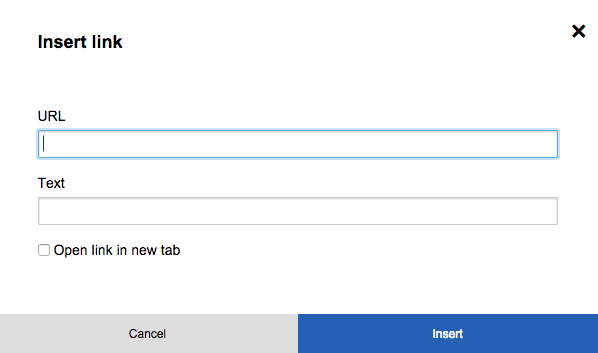 Fill in the URL of the site you want to link to
Fill in the text you wish to appear as the hyperlinked text
Click insert