Here at monday.com, we've achieved what we consider to be our very own moon landing…Meet the revolutionary TIMELINE.

It's finally possible to manage people and their workload in a totally visual way. It's everything you want from a Gantt Chart, but not terrible :)
With just a simple click of a button add this breathtaking new feature!
You can now:
Easily and visually plan on a timeline
Just click, drag, and zoom through time
Instantly see who's working on what, when, and for how long
Create a roadmap and schedule everything
Adjust views to see the timeline for people, tasks, projects, status, and more
Quick view to see how much time you have until your deadline 
See who's available and when
The benefits are endless, but to name a few:
Never miss a deadline
See who's busy and who's not
When plans change, incorporate the changes seamlessly
Always see the big picture
Remove weekends for greater clarity
Adding Timeline to your boards: 
Click to the right of your board
Choose "Timeline"
Click the left of gray field to start setting your range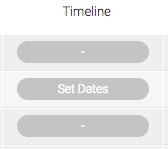 Use the colored bar to drag and expand your range

Minimize or expand your range to as many bars as you like

Timeline bars are now the same gorgeous colors as the group they belong to
You may also utilize the "Start Date" and "End Date" calendar by hovering your mouse over the timeline field. From here, click "Sync to Outlook or Other Calendar" in order to create unique calendar notifications. More info on calendar integrations can be found here! 
Once you have multiple pulses filled out, your Timeline will look similar to this: 
You may also show/hide weekends within the timeline via the Admin section. Check it out here!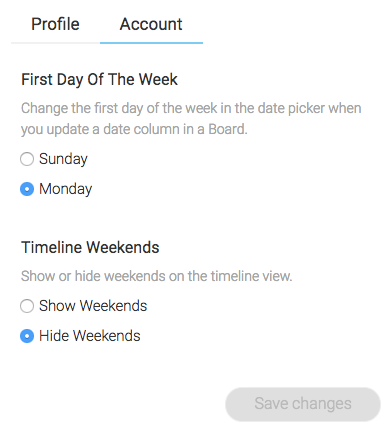 **NOTE: You can't export/print the Timeline yet, but not to worry this will come in a newer version soon! For now we recommend taking a screenshot then printing! :)