You can update your credit card information at any time! Just follow the steps below. 👇
Step 1
Click on your Profile Picture (avatar) and then select Admin as below: 
Step 2
Once in the admin section, click on Billing and then payment method.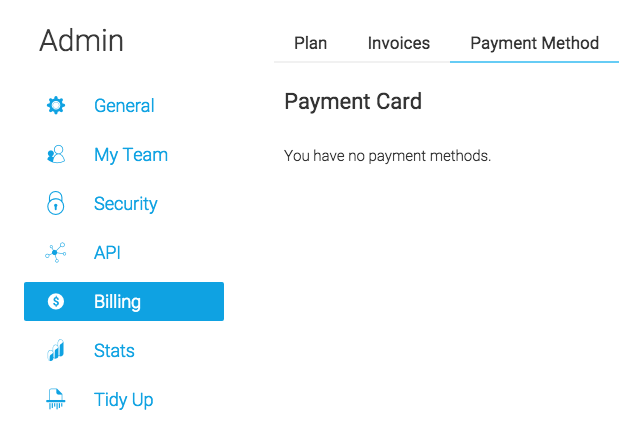 From there, you will be able to change your current credit card to a new one. Check out this article to learn the major credit cards we accept.  
If you have any questions further questions, please feel free to reach out to our customer success team right here. We are available 24/7 and happy to assist.