If you are the Admin of your monday.com account, you have a special tab inside of your Profile that gives you extra control over your account as a whole. It's always great to have a second Admin just in case as backup! In the event that you need to remove or add a new Admin, follow these simple instructions: 
     1. Click on your Profile Picture (avatar) on the top right-hand corner of your screen
     2. Click on 'Admin'
      3. Click 'My Team'
      4. Click Admin
      5. Add or remove the admins!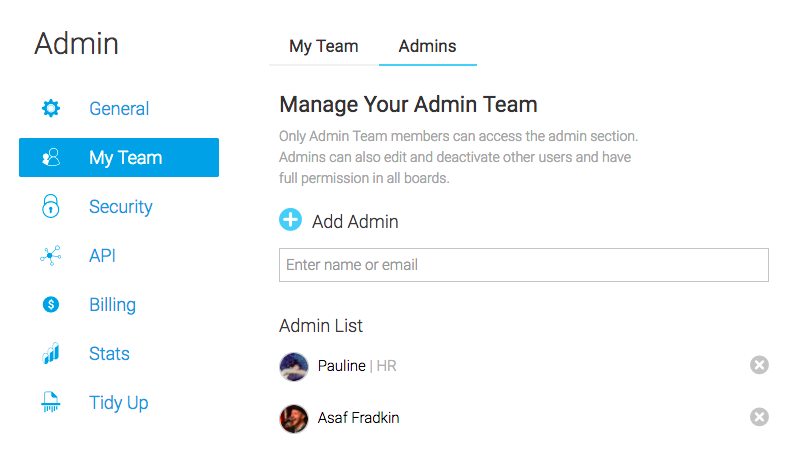 Simple, right?   
** Please note that in order to add or remove an Admin, you first need to be one! 
For information on all of the things you are able to do in the Admin tab, check out All things Admin. Or, if you have any other questions, feel free to reach out to us at [email protected], we're here to help!