Yes! You can definitely upload files and attachments inside of the tasks/projects. In fact, there are two options :) 
Option 1: In the Updates section
Click the pulse and the updates and info boxes section will open up on the right-hand side of your screen 
Click Updates
Click Add Attachments





A dropdown menu will appear where you can choose to upload files and documents from your computer, Google Drive, and DropBox :) 
Or, simply drag and drop the file from your desktop into the update!  
Option 2: In the Info Box section
Click on the pulse, for example - Project A



Inside the pulse near the top reads INFO BOXES and gives three options: 

Add a note
Add a file
Add a Q&A 



  3.  Click Add files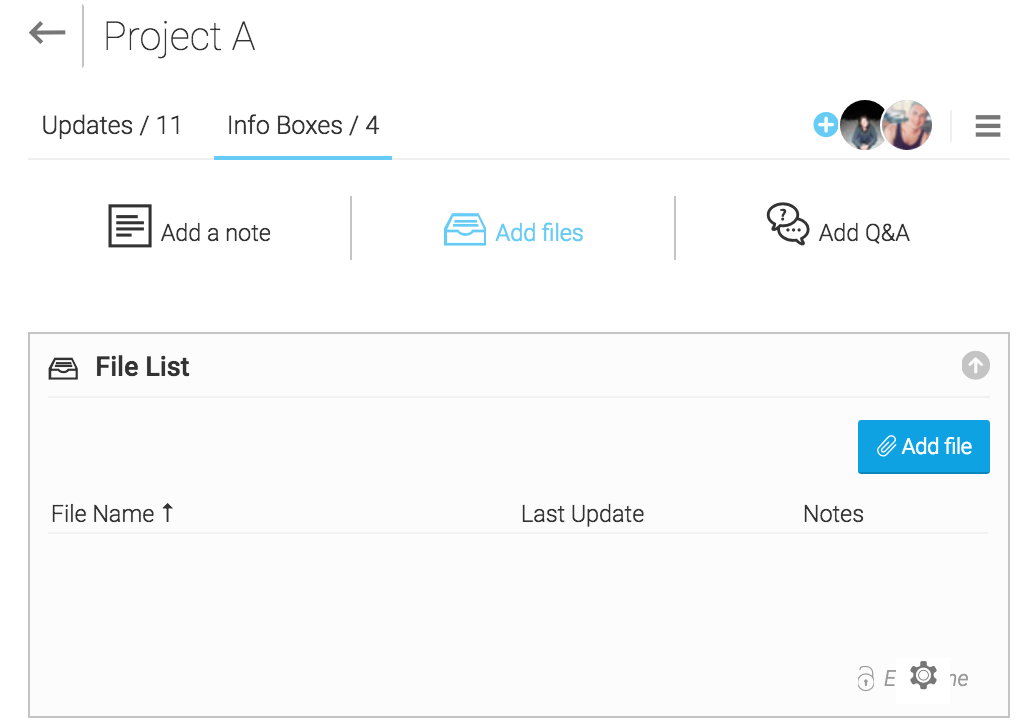 ** Size limit per file is 100 MB!  
** If you and your team plan on making lots of edits on your file or if it exceeds the file size you are allowed to upload into monday.com, you might want to consider copy and pasting a link from either Dropbox or Google Drive, so this way you won't have to continuously re-upload the latest version of your document.   
For more information on the differenced between the Updates and Info Box sections, feel free to check it out here or send us an email to Support@monday.com if you have any other questions!