Search Everything* is the answer! This allows you and/or anyone on the team to see everything you're assigned to across all the boards. You can search any project or task, any user, and any file through the Search Everything feature.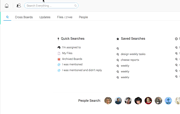 Take a look at our video on cross board filtering to see how you can find your tasks and projects across all boards!
Example: Search for all tasks assigned to Zoe.
Click into the

Search Everything

bar to go to the Search Everything page.

Type in team member's name to view search results for that person.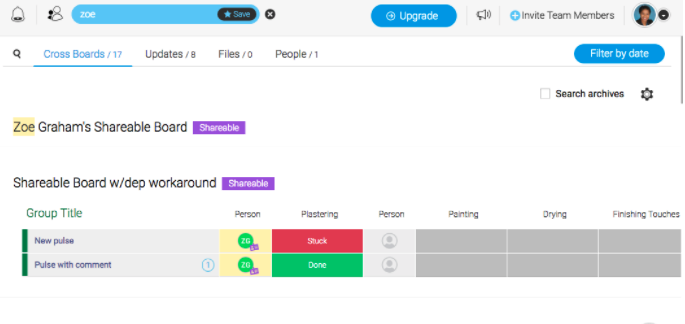 You can also use Search Everything to see the timeline of your projects or an overview of repeating projects. 
*Note: This feature is available to all users during the 14-day free trial. After the trial, you can use Search Everything on the Standard, Pro, or Enterprise plans, but not on the Basic plan.