Yes, we do offer reporting and here are some examples of statistics that you can find when using monday.com :) This is all found in the ADMIN section under Stats.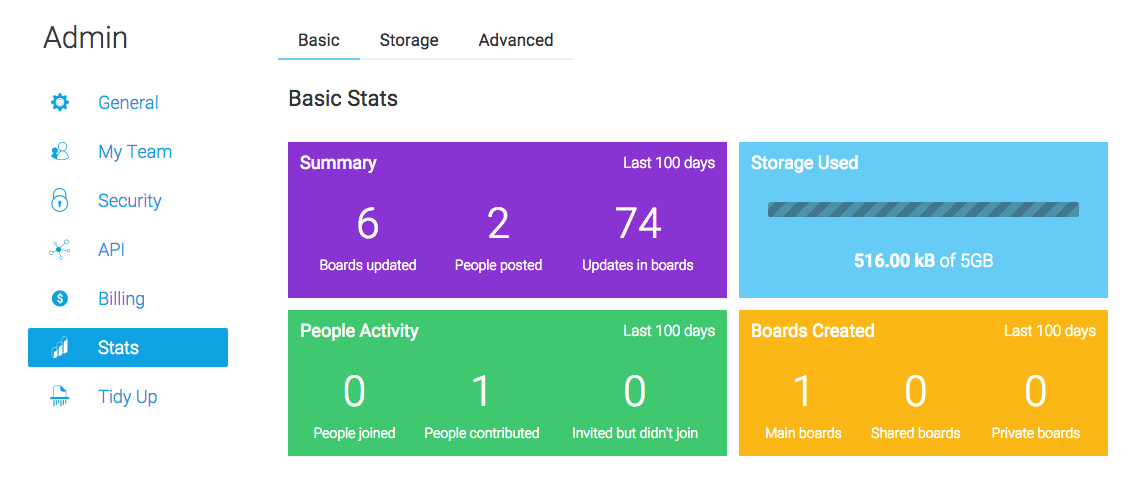 Storage Statistics:
Shows the amount of storage you have left and the top file types

 
Advanced Usage:

Boards:
Shows a table with the amount of updates on each board and amount updaters on each board.
People:
Shows the activity of each user in this month, last month and 2 month ago.
Interactors:
Shows the amount of interaction each users has.
Board updaters:
Shows the amount of updates users make within a board.
Only the Standard, Pro and Enterprise plan admins (the advanced usage is only part of the pro plan) have access to the user stats.