If you want to clean up your left pane from all of the boards that you don't use anymore, but still want to be able to have access to them, you can use the Archive option!  
Click in to the board that you'd like to archive
Click the Hamburger Menu 
Click Archive this Board (the last option on the board)
To view all the archived boards and restore them, click on your avatar located on the upper right and click on "archived boards". From there, you will be able to restore any of your boards. 
Archived Boards:
Alternatively, if you are the Admin of your account, you can use the TIDY UP feature (see below) where you can archive and restore your Main Boards in one quick glance!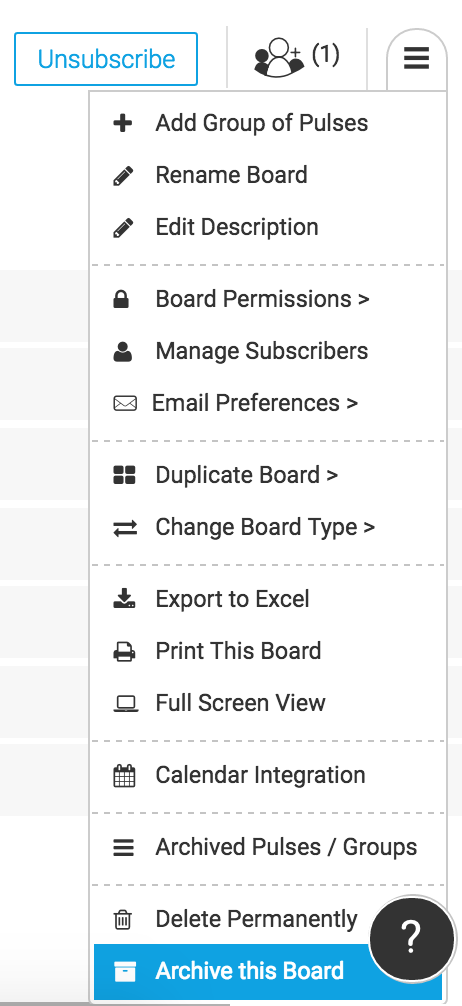 Tidy Up: 
If you have any questions, our Customer Success Team is waiting to help!  Send us an email to Support@monday.com and we'll get right back to you!