We currently don't have this functionality, but we have a work around for you 😊 You can use the activity log and the communication combined together to keep track of the changes of your statuses.
Activity Log
The board activity log displays all the activity throughout the board. This allows you to view when and who updated a status, changed or added a column and more.

You will see in the log (from left to right):
the time when the change was made
the person who changed it
the pulse name where the change was made
the column name where the change was made
the previous value; and
the value it was changed to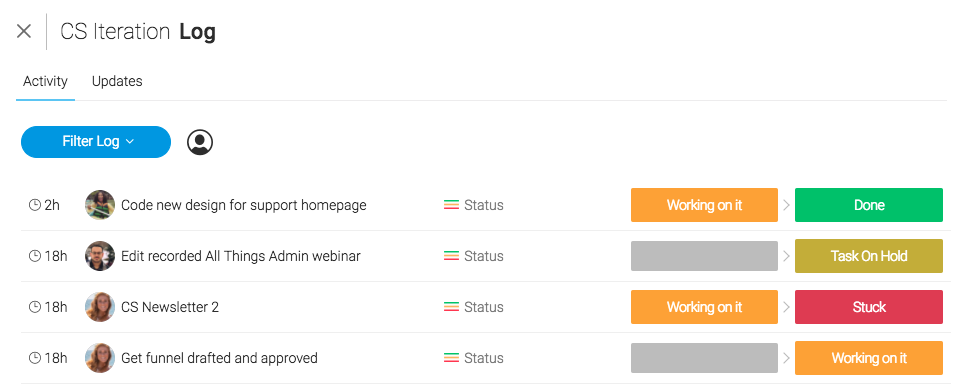 To learn more about it, check out this article
Communication
You can use the communication in context to notify your team when a task has been completed. To communicate with your team about a specific status, click on the + locate don the upper right of the status label. This is where you can add a little reminder about a particular status, or a quick note and mention someone. It's great to see something related to that status in a moment's notice! 
Learn more about it right here. 
If you have any further questions, feel free to reach out to our customer success team at support@monday.com. We are always happy to help :)