Desktop notifications appear at the top right-hand corner of your desktop to let you know when you've received a new Bell Notification! They can be really helpful if you're working outside of monday.com but still want to know when something requires your attention. You can choose to enable or disable desktop notifications by following a few simple steps. 👇
How to enable notifications
Click your Profile Picture on the bottom left corner of your account, and then select "My profile" like this: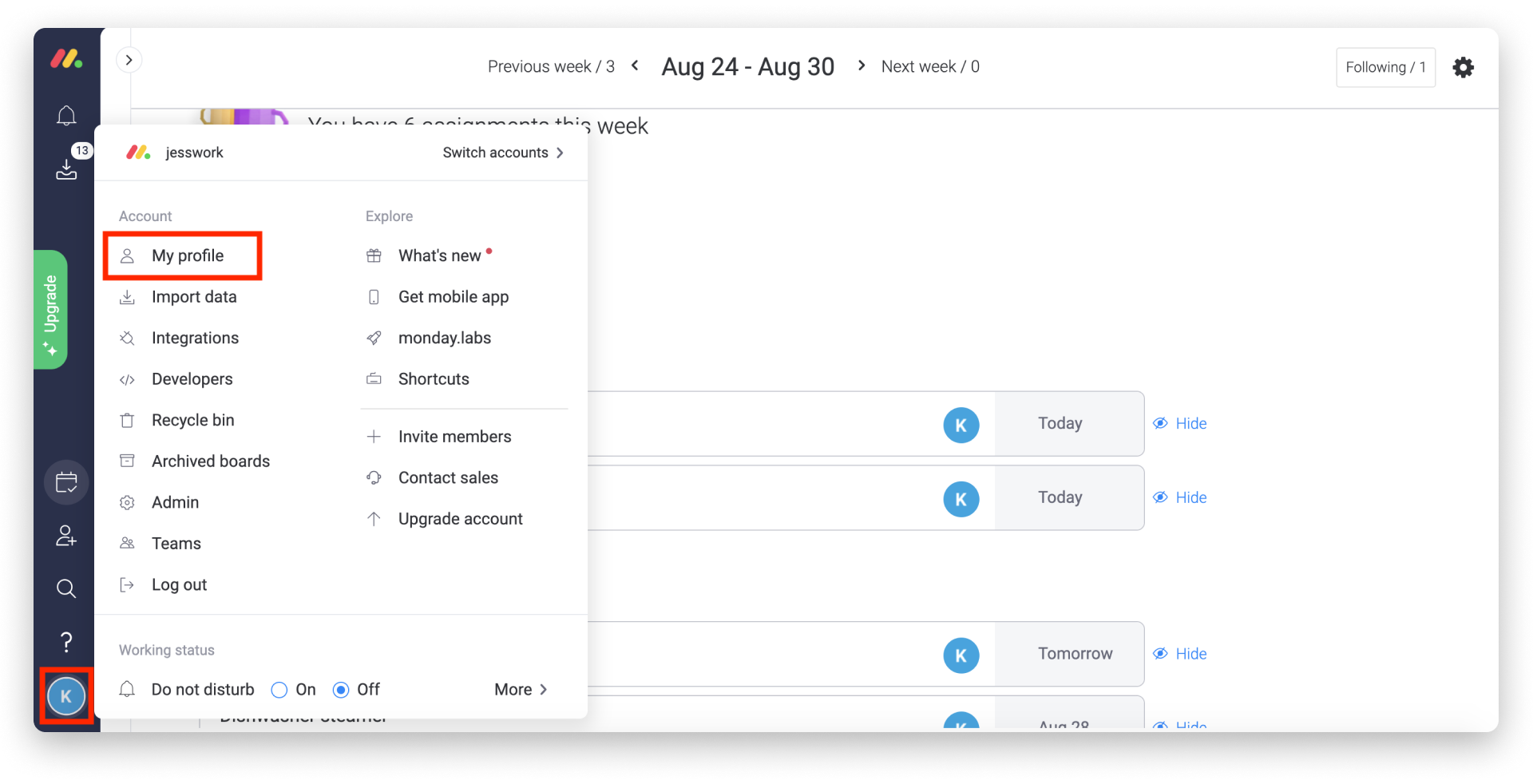 Click the "Notifications" tab.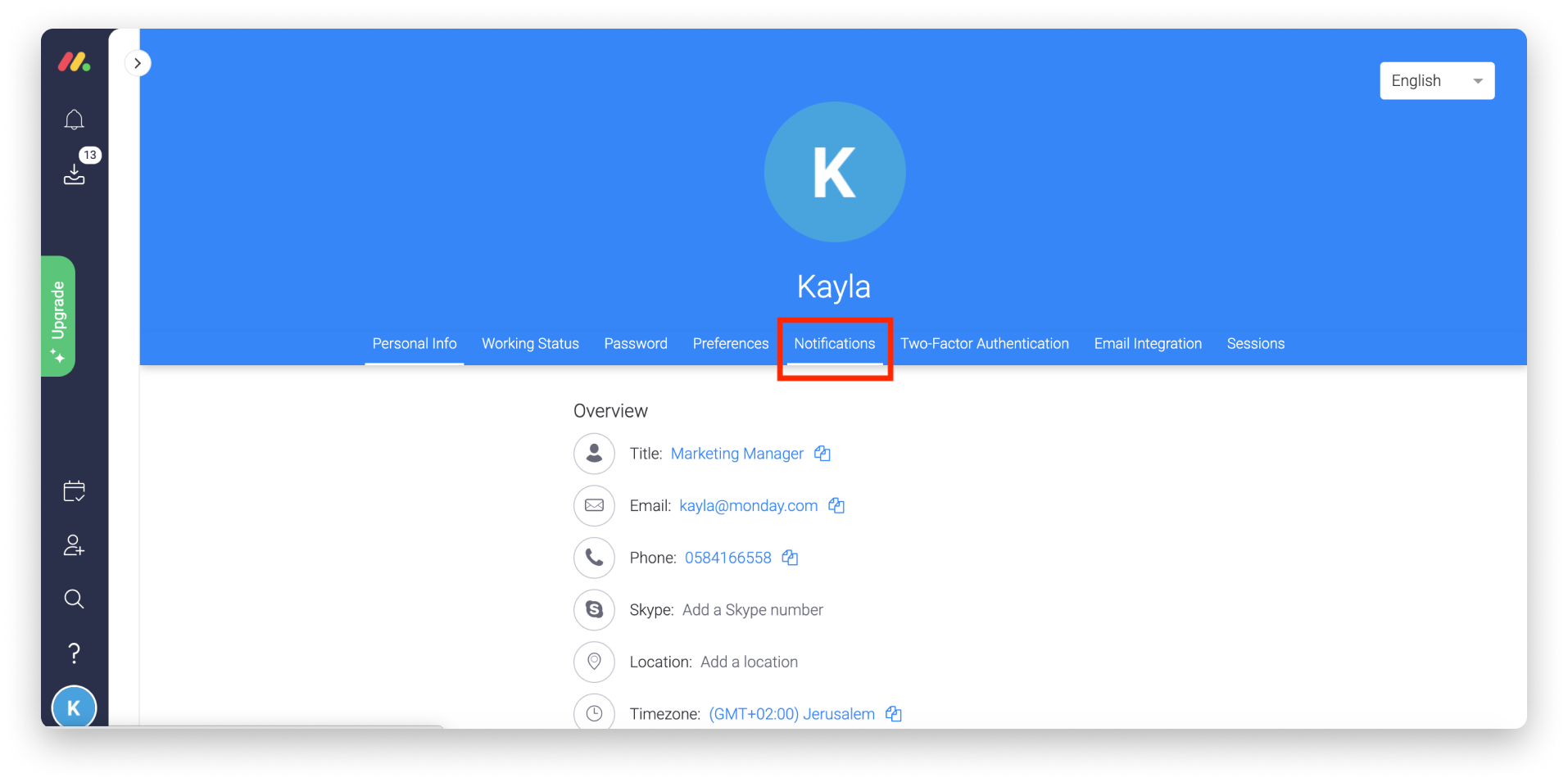 Click the big blue "Enable desktop notifications" button, right here:
How to disable notifications
To disable your notifications, follow the first two steps until you get to "Notifications" tab. Now, instead of "Enable desktop notifications", your button will be white and will read "Disable desktop notifications". Click it to turn them off!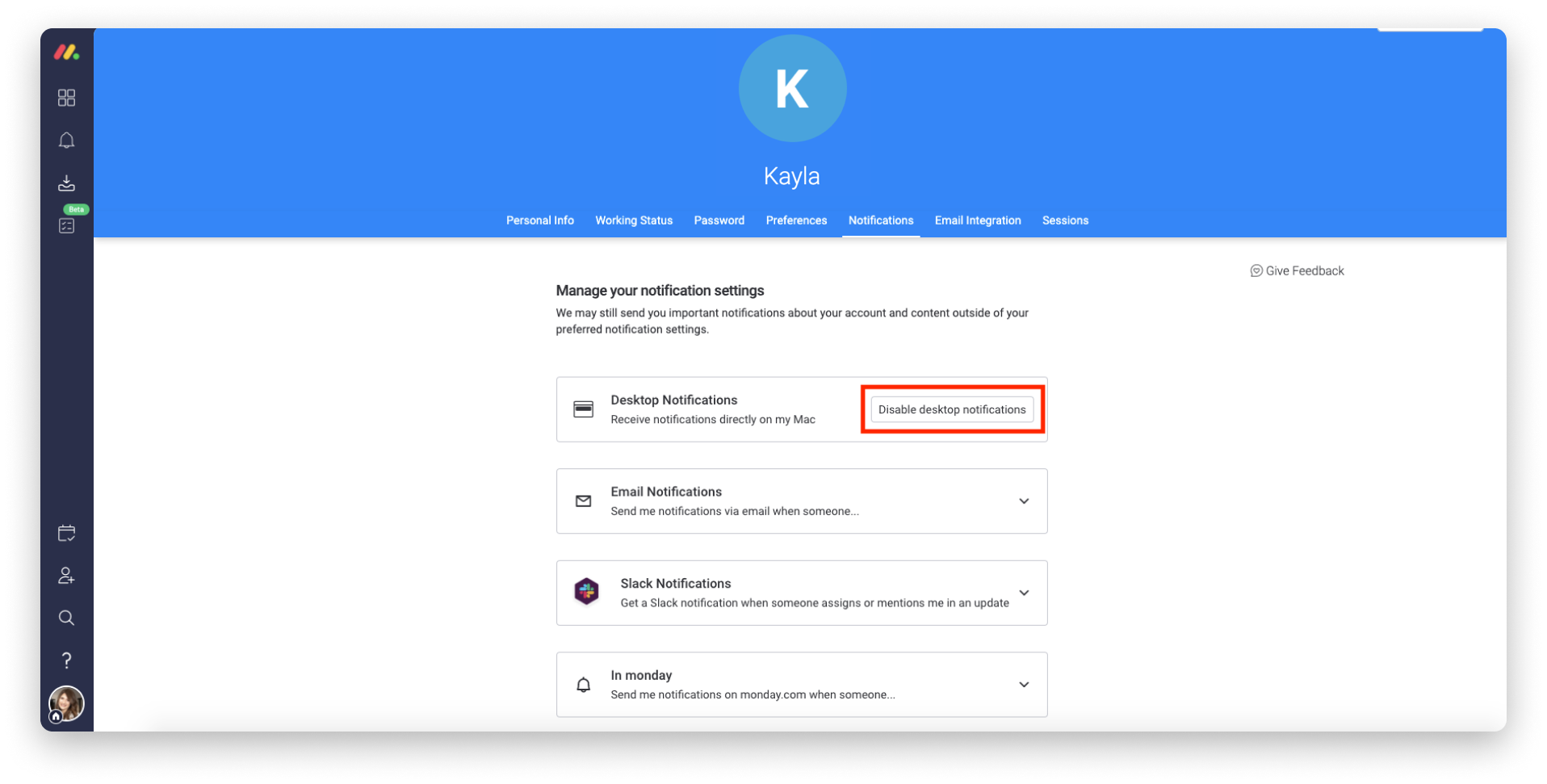 Note: Nothing is permanent! You can turn your desktop notifications on and off whenever you feel like it!
If you have any questions, please reach out to our team by using our contact form. We're available 24/7 and happy to help!