Choose the board where the pulse is being stored
Click the pulse that you'd like to export to Excel
Click the Hamburger Menu Icon (3 lines) on the upper right hand side of the pulse. Then choose Export to Excel and that's it!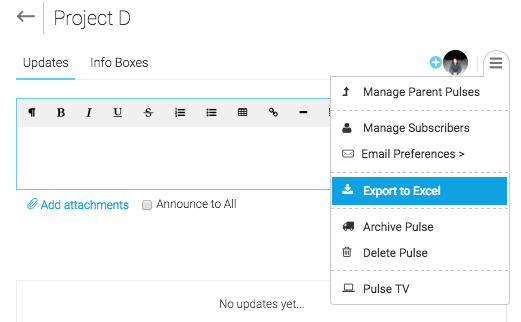 Click here to find out how to export a board to Excel.