A task board, or team task board, is the board to use to manage time and people (although we are not firm believers in micromanaging!) A task board can be used to manage daily and weekly tasks. It also can be used as a simple TO-DO list as well.
Each month can be managed according to four weeks to every board or as you see fit! That's the beauty of monday.com :)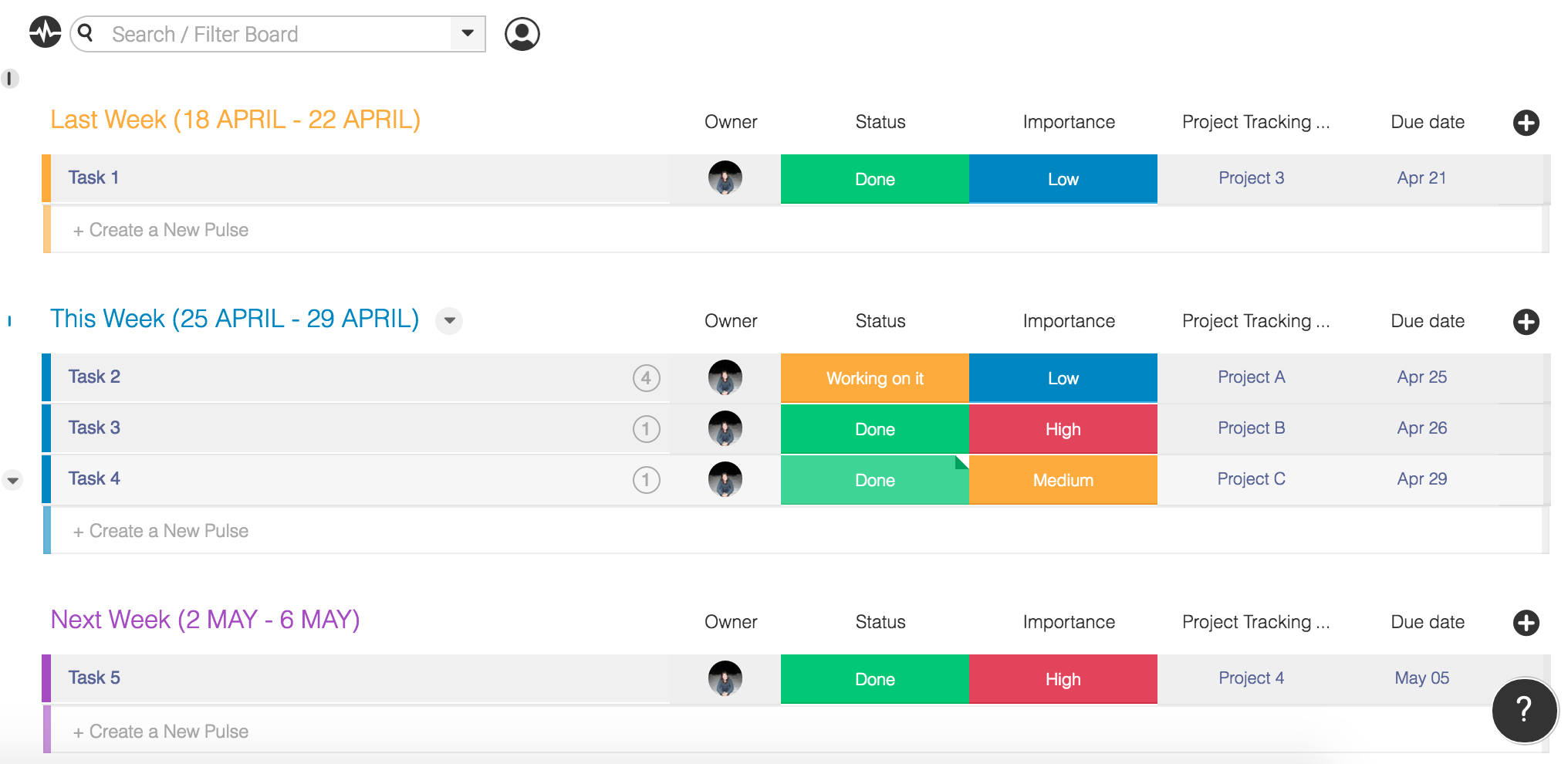 The task board should be a board which individuals think realistically about what they need to achieve this week, which is also meant to view people's workload. 
By having the ability to complete tasks and report this back in a visual task board, which is viewed as a Trophy of Achievement significantly reduces the need for delegation and micromanaging.
Through significant and a intense amount of research, we have found that by removing micromanaging from an organization, employees are able to achieve their best!
If you're looking to manage processes, click here to learn about High Level Boards.