A task board, or team task board, is the board to use to manage time and people (although we are not believers in micromanaging). A task board can be used to manage daily and weekly tasks. It also can be used as a simple to-do list as well! Task boards are really helpful for you to keep organized and make sure that you are completing all of the things that you need to get done! 
One way you can organize a task board is by week, and simply add different groups to organize yourself by week like so: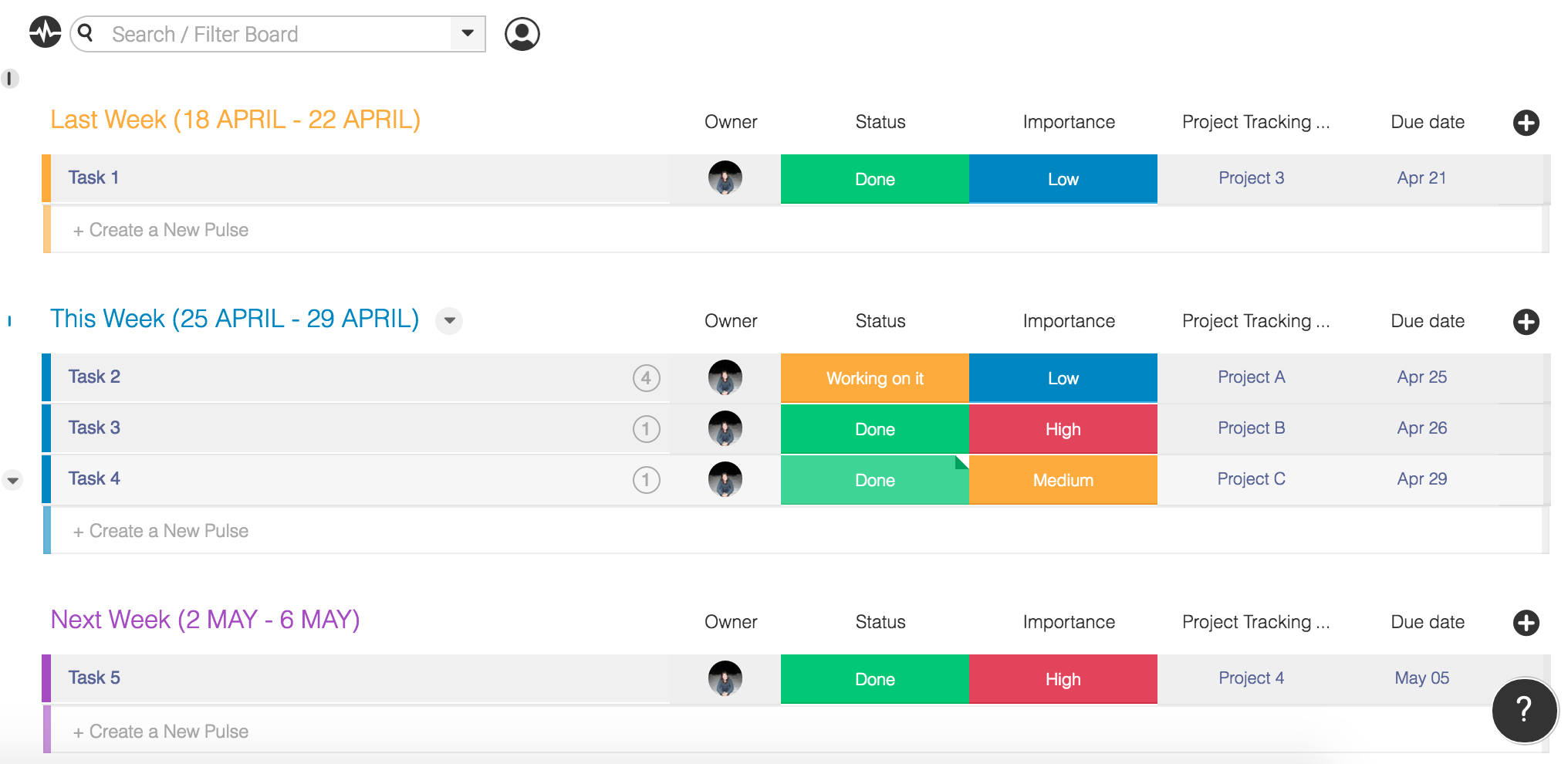 The task board should be a board which individuals think realistically about what they need to achieve this week, which is also meant to view a team member's workload. 
By having the ability to complete tasks and report this back in a visual task board, you ca significantly reduce the need for delegating work and micromanaging.
If you're looking to manage processes, click here to learn about High Level Boards!
Have any other questions?  Feel free to reach out to us at Support@monday.com!