Board permissions or restrictions are meant to give the owner of the board the option to control what information can be changed on a board. This way, the structure of your board can't be rearranged and your columns won't be accidentally deleted. This is especially helpful if you are using shareable boards and have external guests invited to these boards and you want to make sure that they are only able to do certain things.  
How to create a board permission?
Step 1: pick your board owners
Before setting up a board permission, you need to decide who will be the owner(s) of your board. By default, the owner is the person that created the board. To add more owners, click on the people icon located on the upper right of your board. You can grant a blue crown to the user you want to be the owners.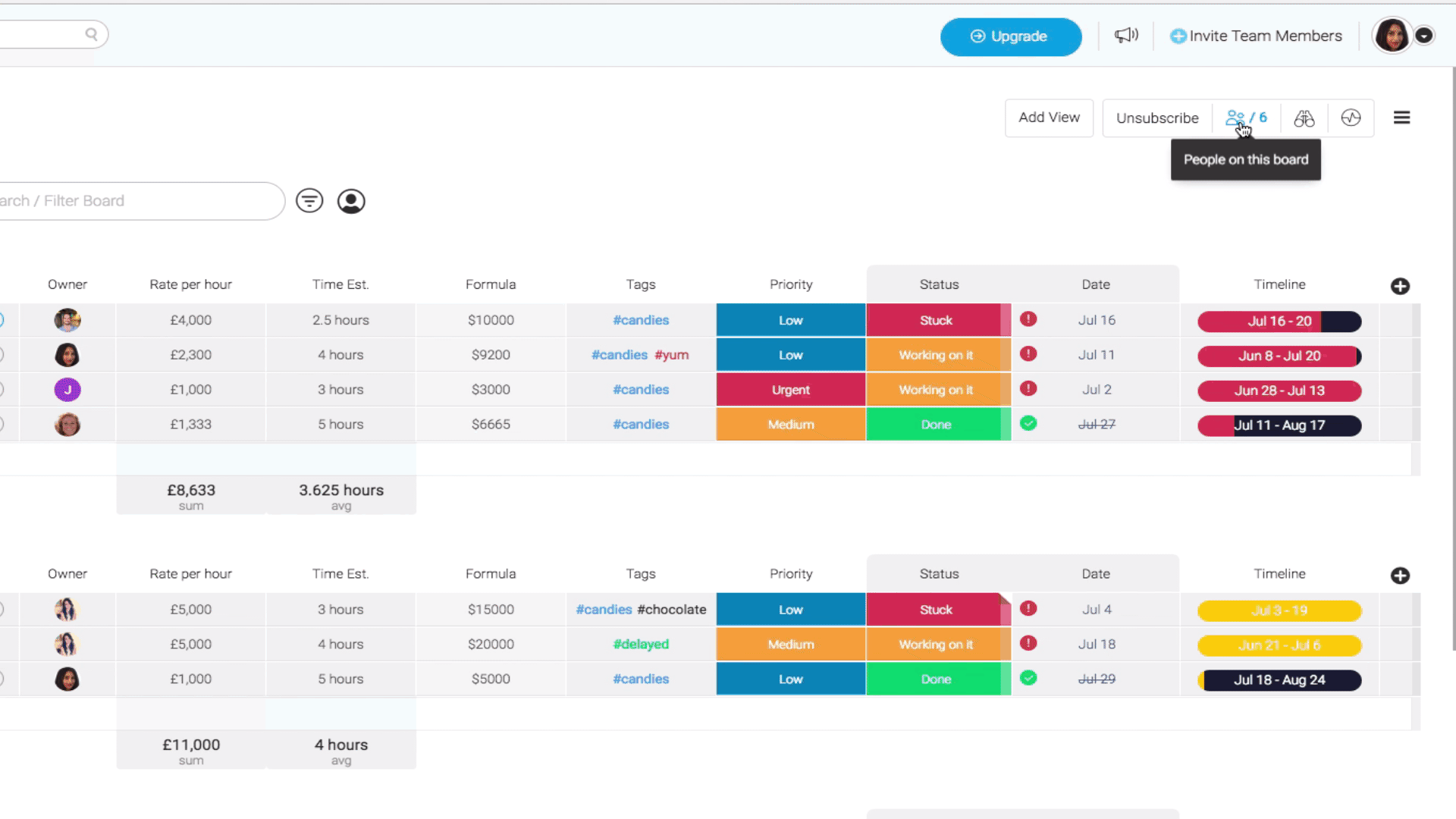 Step 2: Choose your permission
To add a board permission, click on the three bars menu 

 located on the upper right of your board as below: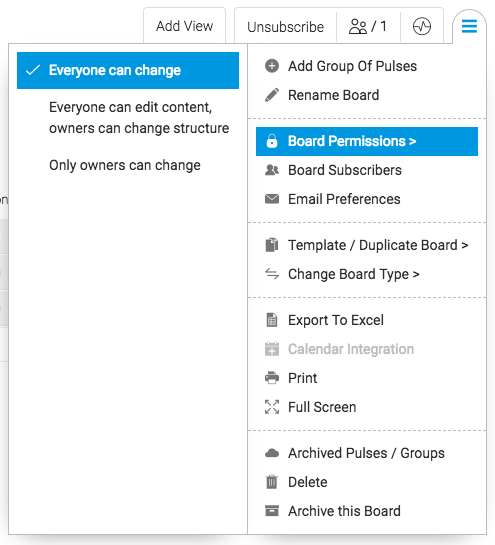 What are the different permissions?
There are three different settings for board permissions, you can find these options in the Hamburger menu. Let's dive into them one by one:
The default is set to 'Everyone can change" which means that everyone that is subscribed to the board is able to change the structure of the board, add new pulses, edit column names, change statuses, and create pulse updates.  
Everyone can edit content, owners can change the structure
This permission allows non-board owners to add pulses, change statuses and cells on the board, and create pulse updates, but are not able to edit the group or column titles or rearrange the structure of the board. This setting is great for when you want to collaborate on a project with an external guest on a shareable board, but want to make sure that a column won't accidentally be deleted or rearranged. 
With this permission, only owners of your board are able to change the board. Non-board owners are only able to communicate with this permission and are not able to do anything else. This setting is really helpful when you want a customer to be able to view a shareable board so you are able to keep them up to date on the progress of the project! 
 Note:
 We currently do not have permission per pulse or column. This might be something we will implement in the future.
Summary
For any further questions you may have about board permissions please don't hesitate to reach out to us by sending an email to Support@monday.com. We are available for you 24/7!