To delete (remove) a pulse (project or task), you can simply:
Highlight the pulse you want to remove.
Click the menu button that appears to the left.
And then select Delete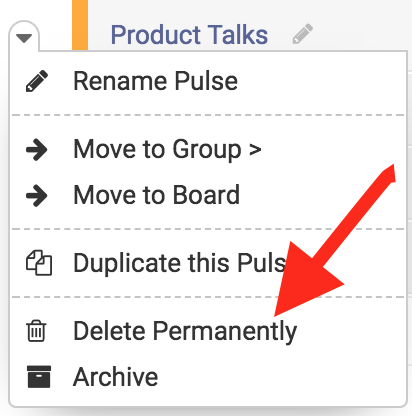 You can also delete several pulses at once by using the batch action. 
If you have accidentally deleted a pulse instead of archiving it, not to worry! You can restore the pulse within 30 days from the Recycle Bin. 
You can also archive a pulse instead of deleting it, in case you would like to restore it at any point. 
If you have any questions about how to delete a pulse, feel free to reach out to our customer success team at support@monday.com