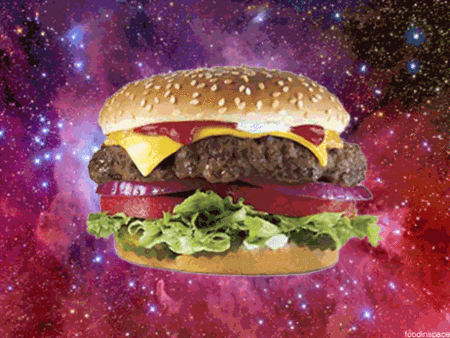 Introducing... arguably the most useful button on monday.com! In case you hadn't realized, it's those 3 lines in a row which we think looks like a hamburger. 
Now that your tummy is also hopefully rumbling, let's start layering up that burger. What can you do with this delicious button?
The Hamburger Menu is the true "Bread and Butter" of what you can do with your board; it'll help you create transparency, increasing productivity and organization in your company :) ("I'm lovin' it).
The functions you'll find inside the Hamburger Menu are super important (have we mentioned that yet?). Here's a bit more information on what each function does:
Add Group of Pulses - A quick and easy way to add a group of pulses on the board and start writing in all of your projects and tasks!
Rename Board - Give your board a makeover and change its name to something new.
Edit Description - Your cursor will jump over to the description box underneath the name of the board, allowing you to edit away.
Board Permissions - Now we're getting serious! The owner of the board (i.e. the person who created the board or anyone who has since received ownership) can change the board permissions on the board. This controls who can do what on the board. Read more about this important control here.
Manage Subscribers - Add subscribers to the board - just search the person you want to add using their name (if they're using the account) or via email (if they're a guest) in order to invite them to subscribe.
Email Preferences - Control if you receive a daily digest email showing all of the updates and activity taking place on the board. The default is daily emails. Did you know you can also email updates to a board? Find out more about this awesome tool here.
Duplicate Board - Does what it says on the tin! You can duplicate the structure or both the structure and content. Useful? Very! Read more here!
Change Board Type - The board owner has the ability to change the board from main, to standard or to private and vice versa. Don't be shy.. Click here  to reveal exactly how!
Export to Excel - Export the board to Excel - great for sharing a board with third parties without inviting them to the account as users or guests ;)
Print This Board - Print the board in portrait or landscape form and stick it all on the wall for everyone to see!
Full Screen View - See your monday.com board in full screen view.
Calendar Integration - Very important for keeping your board in sync with your day to day calendar.. more information about that here
Archived Pulses/Groups - Want to view/restore some pulses and groups which you archived for safekeeping? Click here to check out how.
Delete Permanently - Not recommended but we understand sometimes you're really never going to use a board again. Beware that once it's deleted you can't get it back without contacting us. More information on how to delete here.
Archive this Board - We know that it's important to work in a tidy and organized fashion. Archiving your unused boards is the way forward. Find out how to give your board list a spring clean.