Communicating with your team members has never been easier! Simply open the pulse you wish to communicate on and use the @mention followed by your message. 

Your team member will receive an instant notification on his bell located on the upper left the screen. He/she can also turns on his/her email notifications to receive an email about it.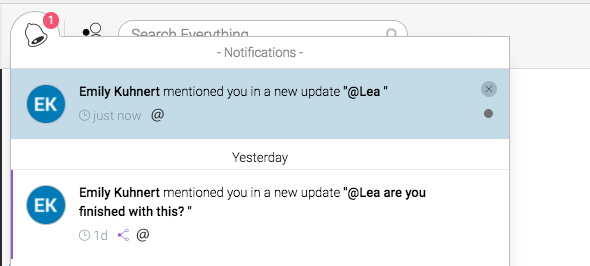 Being able to communicate in context will save you from sending back and forth e-mails. You can even see if your team member read your message by putting your cursor on the little eye located on the bottom right of the update.
To learn how to communicate with a team in one click, please check out this article.
If you are looking for an instant chat option, you can integrate monday.com with Slack through our third party Zapier. 
Check out this video to learn more about the updates section!
If you have any additional questions, please don't hesitate to reach out to our customer success team right here. We are available 24/7!