Wondering how to keep track of your team's activity? The Activity Log is your answer. You will find it on the top right of each board (by clicking the heartbeat icon) as below:

The Activity Log & Updates is split in two parts: the activity and the updates.
The Activity Log 
Board Activity Log
The activity log displays all the activity throughout the board. This allows you to view when and who updated a status, changed or added a column and more.
The activity log varies according the plan you are on. On the Basic plan, you are able to see the activity from the last week only. From the Standard plan and above, you can view the activity on your board since an unlimited amount of time (since its creation or since April 2018, whichever is more recent, which is when we started tracking changes). For more details about our plans, click here. 
How should you read the Activity Log?
You will see in the log (from left to right):
the time when the change was made
the person who changed it
the pulse name where the change was made
the column name where the change was made
the previous value; and
the value it was changed to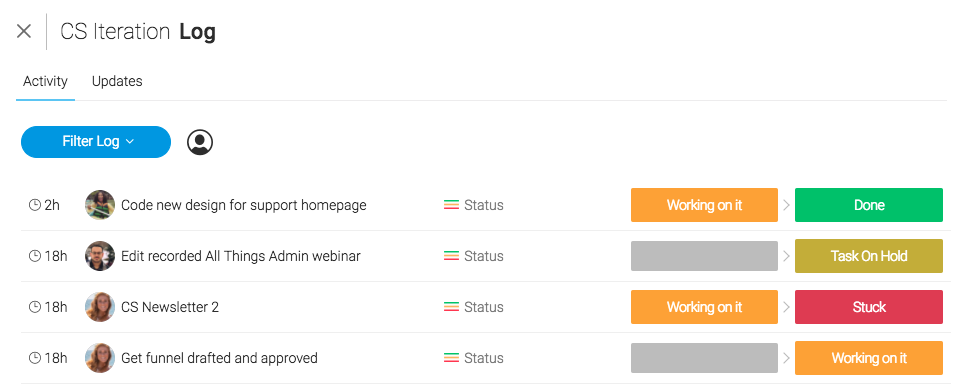 You can filter per specific user, showing only changes they have made in the board. This is available on all plans:

Pro and Enterprise plans also have the option to filter using the filter log. This lets you filter changes per column (showing only changes made to a particular column or columns) or per date (e.g. changes made yesterday):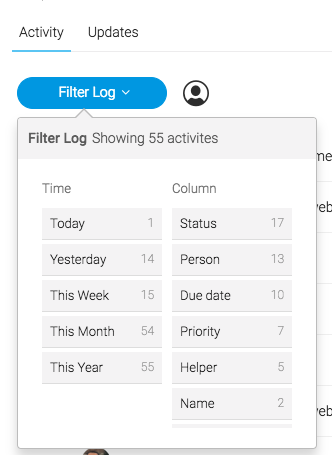 Pulse Activity Log
You can also find the Activity Log inside each pulse of your board. It will display the activity related to that specific pulse:

 The Filter Log applies here too. 
T

he

Updates

 
Clicking on the heartbeat symbol opens the Activity Log but on the same screen is a second tab - the Updates. The Updates displays all the communication that happened on each pulse of your board from the most recent to the oldest. If you hover your mouse above the time, you will be able to see the exact date and time the update was posted.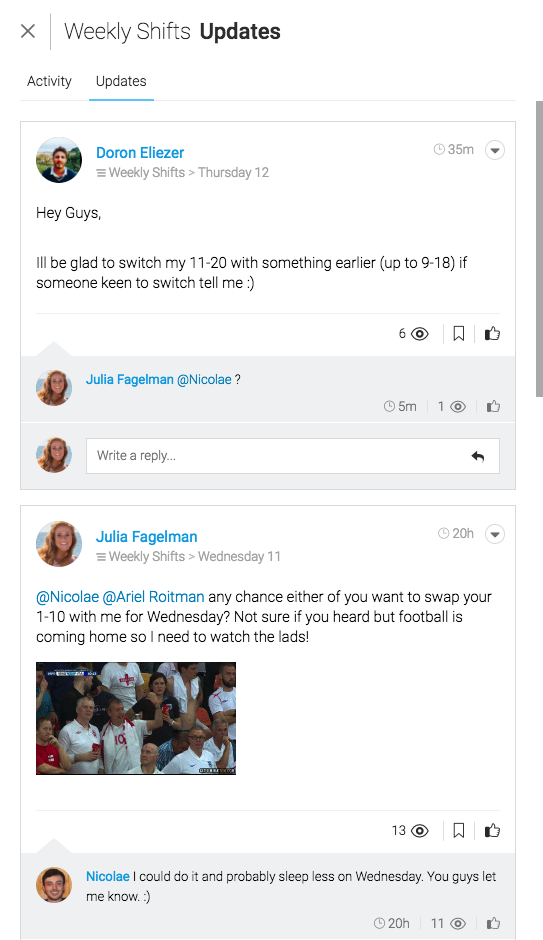 If you have any further questions about the Activity Log and Updates, feel free to reach out to our customer success team right here.